Take Action to Stand With Wabanaki
The Wabanaki Alliance advocates for federal and state legislation and policies that improve the lives of tribal citizens and our neighbors around the state, protect and preserve our environment, and honor Tribal history and culture. We partner with a broad coalition of racial and social justice groups, faith-based organizations, and businesses on actions and events, some of which you can find below. Read on to learn more about how you can Stand With Wabanaki.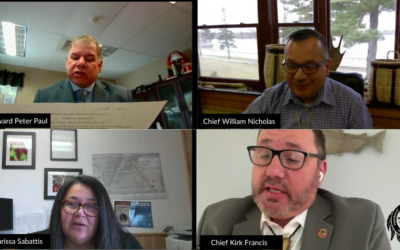 HR 6707 would amend the 1980 Maine Indian Claims Settlement Act so that the Wabanaki tribes can benefit from future federal laws that apply to other federally recognized tribes. Learn how you can help pass this bill!
read more