Take Action to Stand With Wabanaki
The Wabanaki Alliance advocates for federal and state legislation and policies that improve the lives of tribal citizens and our neighbors around the state, protect and preserve our environment, and honor Tribal history and culture. We partner with a broad coalition of racial and social justice groups, faith-based organizations, and businesses on actions and events, some of which you can find below. Read on to learn more about how you can Stand With Wabanaki.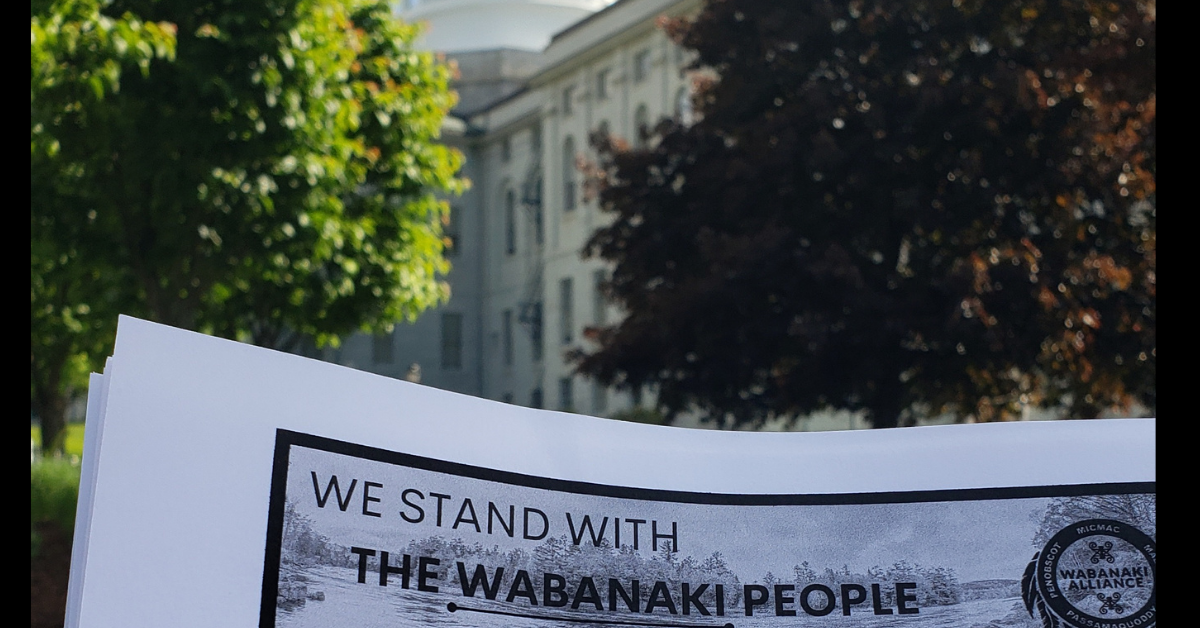 The Maine Legislature will vote on LD 1626 during the next session, which begins in January 2022. Learn how to successfully lobby your legislators in our guide.
read more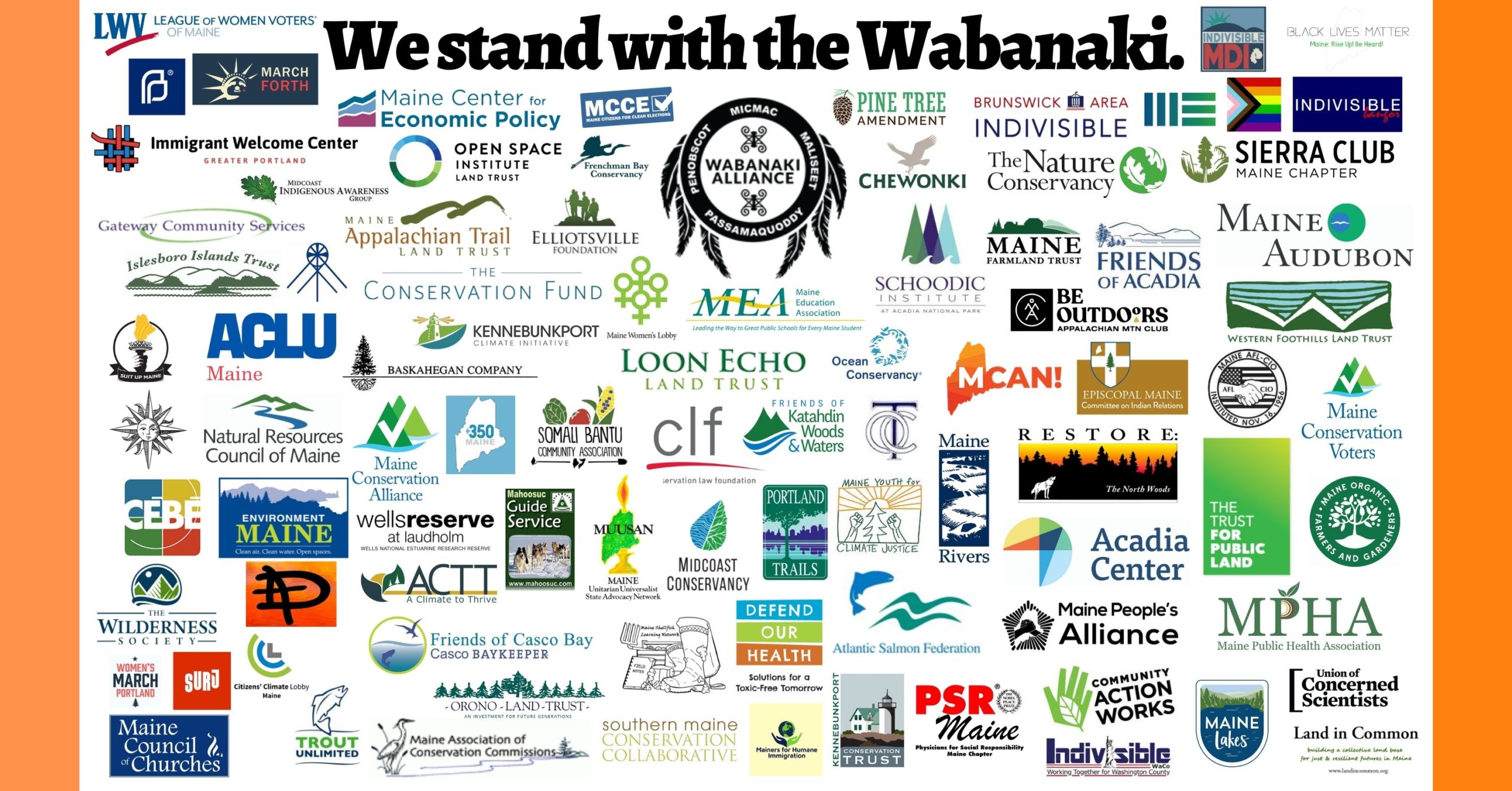 Support for LD 1626 comes from local, state, and federal leaders, Mainers across the state, and more than 90 racial and social justice and faith-based groups. Read more>>
read more